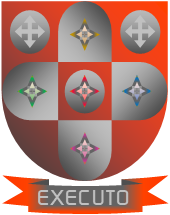 UNIVERSITY ENTRÉE PROGRAMME 
Dreaming of studying at a university but lacking the qualifications to be accepted?
The EDUVISA University Entrée Programme (UEP) is designed to provide learners with an entry route to university programmes in the UK, Australia, the USA and Canada inter alia. It thus serves as a bridge between current qualifications (or lack thereof) and a university first year at the Bachelor level. It is also designed to improve the candidate's subject language (English) and familiarise him/her with the UK academic culture in preparation for university studies within the UK-University System (Online and/or On-Campus). The  Diploma in Higher Education Access (Dip.HEA) (Level 3) (IQF) is offered online via the EDUVISA Virtual University System (EVUS) in order to familiarise the learner with the online pedagogic environment and methodology at the university level.
The programme consists of the following two qualifications:
DIPLOMA IN HIGHER EDUCATION ACCESS (DIP.HEA) (L3+) (IQF) 
The Diploma in Higher Education Access (Dip.HEA) (L3) (IQF) is a recognised alternative to A-Levels, Matric or Grade 12 and provides individuals with the opportunity to access the UK-University System and to study online towards an accredited Bachelor/Hons or MBA Degree at a government-regulated university or business school in the UK or internationally. The Dip.HEA is an entry requirement to access the EDUVISA UK-University (UK-Ofqual/UniQual) Curriculum towards a Diploma (Dip.Man) (Bachelor 1st Year), Higher Diploma (HDip.Man) (Bachelor 2nd Year), Graduate Diploma (GDipMan) (Bachelor 3rd Year), Bachelor Hons (BA-Hons) Degree, Post-Graduate Diploma (PGDip.Man) and Master's in Management (MBA, MSc) Degree. It is intended to ease students into the workings of the EDUVISA Virtual University System (EVUS) as well as to introduce students to the science of Business Management.  This qualification can be completed online or at your local EDUVISA certified campus or training centre. The curriculum also incorporates Life and Management Skill Modules relevant to the specific geographical and/or economic zone that candidates may originate from. 
CERTIFICATE IN TEACHING ENGLISH (TEFL) (L3+) (IQF)
The Certificate in Teaching English as a Foreign Language (Cert-TEFL) (L3) (IQF) is offered in collaboration with Cambridge Assessment via the International TEFL Organisation. This programme is a "non-compulsory" programme that may be required for university-level studies in certain instances. The TEFL qualification may also be taken as a "stand-alone" programme by candidates that wish to pursue English language instruction in a foreign country.
To access the qualification fact sheet, syllabus, and registration portal of either the Dip.HEA or TEFL programmes, please scroll down and mouse-click on the relevant course banner.