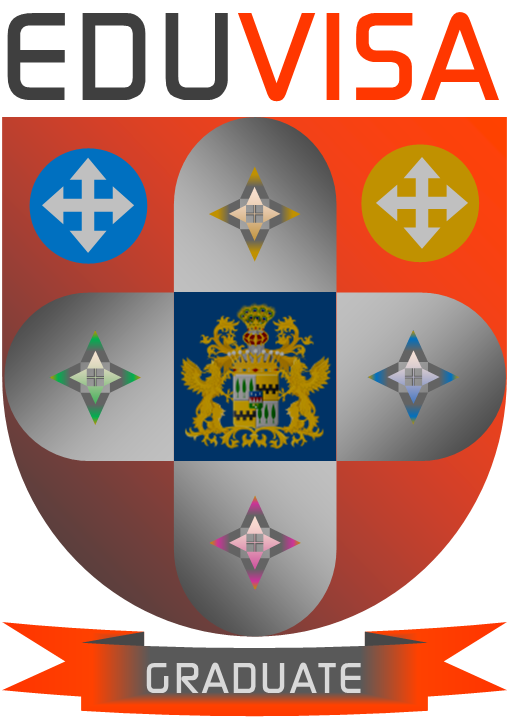 THE EDUVISA VISION
EDUVISA is fully committed to the future of our students who need to prepare themselves for a global digital economy entering the Fourth Industrial Revolution.
EDUVISA is at the forefront of the innovative use of recent technologies that are revolutionising the way in which accredited business and leadership training at the university level is delivered.
EDUVISA has committed itself to the ongoing development of Internet-based Artificial Intelligence (AI) solutions that will ensure that university education becomes more accessible and affordable to both urban and rural communities.
EDUVISA has committed itself to prepare the student for employability on the international stage.
EDUVISA is committed to providing students with a great educational experience that aligns with the skills and experience required by employers currently as well as in the future. The aim is always to empower the student with the latest theoretical knowledge cross-linked with practical sector experience to be fully prepared to launch straight into a chosen career.
EDUVISA exposes the student to the international academic environment and the multitude of academic opportunities that is available.
EDUVISA's lecturing staff is recognised around the world for their excellent industry connections, tutor abilities and academic research impact.
EDUVISA is at the forefront of the use of Artificial Intelligence which monitors student performance on an ongoing basis in association with an academic team that "flags" a student for assistance.
EDUVISA, through its Affiliate Commission System, provides the student with the opportunity to generate referral commission based on the recruitment of other students.
EDUVISA has developed a study model that allows and encourages students to combine their studies with employment to supplement income and to obtain practical experience.
EDUVISA Virtual University System (EVUS) seamlessly integrates with collaborating university systems all over the world and allows the student to experience the latest teaching and assessment methods in an easy-to-use student portal that can be accessed from your desktop, laptop, tablet or even cellphone.
EDUVISA actively encourage students who are interested in starting their own businesses or developing entrepreneurial skills to make use of the Entrepreneurship and Leadership Society (ELS) initiative which aims to progress students from the level of entrepreneur and business skills to that of corporate governance.