Register as an EDUVISA Referral Affiliate and unlock an unlimited income opportunity simply by recruiting students to EDUVISA.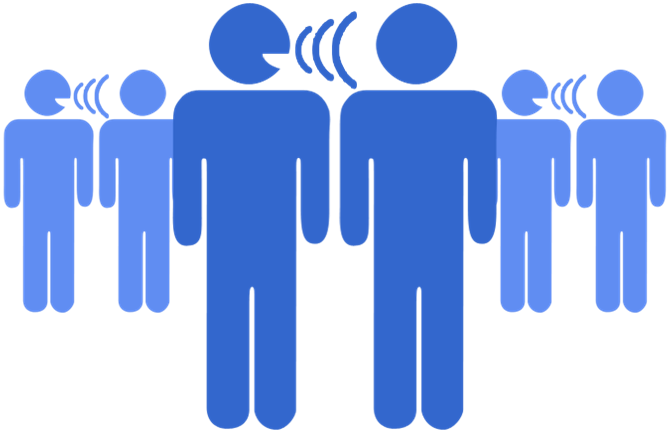 PARTNERSHIP:  REFERRAL AFFILIATE
EDUVISA Graduate School of Management also offers a Referral Affiliate Programme to help students fund their education and individuals to exploit a new source of income. By referring others to register to EDUVISA, you can benefit from our referral commission system which will enable you to fund your diploma/degree or even launch your own Student Centre. Referral marketing is user-driven and reaches and influences consumers worldwide during every phase of the product/service journey. This means that the client (in this case you as a student or individual) can utilise the academic service (studying towards a diploma or degree) while benefitting financially from sharing the experience with others.
PERSONAL INCOME (IRA)
If you are a student or individual looking for an option to earn an extra income or to pay for your studies or even just to make more money the EDUVISA Independent Referral Affiliate (IRA) opportunity is your answer to an affordable and risk-free income solution! Now you can generate an alternative income and even start your own business working from home without the limitations of a 9-5 work, having to obey an alarm clock or commuting to and from work. As a student, you now can complete your studies free from the burden of a study loan while creating an income that may continue to grow even after your studies have been completed.
ONLINE BUSINESS WHILE YOU STUDY
Starting a new business or creating an alternative income could be a challenging prospect compounded by the need to risk your capital, the challenges of staff, long hours, and competition. Joining the EDUVISA Referral Affiliate network team is your answer! It offers you the benefits of starting and running your own business without risking your capital or burdening yourself with the challenges associated with starting a traditional business. And it is tailor-made for the new IT-driven era where the Referral Affiliate (you) will engage consumers (potential students, friends, and family) through a variety of distribution models including websites, social media, search, email, mobile apps, offline marketing and more. The EDUVISA Referral Team will provide you with the necessary Referral Links, Banners and Templates for use in the Internet realm. You get to experience the benefits of working for yourself, an unlimited income, and educational product required by millions at a level of affordability unmatched and an automated system that only requires you to tell others about the EDUVISA Referral Affiliate opportunity and EDUVISA Graduate Degree Programmes. And it does not matter where you may find yourself in the world!
REFERRAL COMMISSION
Referral Commission relevant to an EDUVISA Independent Referral Affiliate is automatically generated by the EDUVISA Referral Affiliate System according to the following input parameters:
Referral Commission equal to 5% is calculated on every amount paid via the Referral Affiliate Link during the registration process.

Referral Commission is only generated when the Referral Affiliate Link is used by the registering student during the registration process.

Students, who register for a follow-up programme, are advised by the EDUVISA Online Registration System to use the Certified Referral Affiliate Link of the Referral Affiliate that initially referred them to EDUVISA.
| | |
| --- | --- |
| COMMISSION GENERATING PROGRAMMES | |
| Management Skills Programme | |
| University Access/Entrée Programme  | |
| Leadership Adventure Programme | 5% |
| Diploma (Bachelor's Degree) (IQF-L4) (1st Academic Year) | 5% |
| Higher Diploma (Bachelor's Degree) (IQF-L5) (2nd Academic Year) | 5% |
| Graduate Diploma (Bachelor's Degree) (IQF)-L6) (3rd Academic Year) | 5% |
| Post-Graduate Diploma (Master's Degree) (IQF-L7) (4th Academic Year) | 5% |
| Bachelor's Degree (Top-Up) (Capita Selecta & Dissertation) (RQF-L7+) | |
| Master's Degree (Top-Up) (Capita Selecta & Dissertation) (RQF-L7+) | |
Business License holders can generate additional income streams through the delivery of tutorial/lecturing sessions or the availing of Internet or computer facilities. Referral Affiliates will be required to open a PayPal Account to accommodate the payment of referral commissions. See Partnership: Academic Centre for more details.
MARKETING SUPPORT
Please visit the following weblinks to familiarise yourself with the procedural and operational guidelines applicable to an IRA:
JOIN EDUVISA AFFILIATE
Simply register as an EDUVISA Affiliate by activating an EDUVISA User Account and registering online as a referral affiliate by paying the Affiliate Registration Fee of £30 via any of the EDUVISA secure Payment Gateways and Bank Accounts. As soon as your application has been received and the Affiliate Registration Fee has been confirmed by the financial institution you will be activated as an EDUVISA Referral Affiliate. You will be allocated a unique Affiliate Code and Affiliate URL Link which you may use in emails, websites, and other Internet platforms to refer new students to EDUVISA. You will also be provided with advertising banners which you may utilise for Internet and social marketing purposes. The EDUVISA Referral Affiliate System will generate affiliate commission as soon as registration and payment of the students, recruited or referred by you, have been confirmed. Affiliate commission is paid out monthly within 30 – 6- days of being generated. The opportunity to start generating an income has never been more accessible, affordable, and as effortless as the EDUVISA Referral Affiliate opportunity.
REFERRAL AFFILIATE REGISTRATION
A Setup Fee of

 

£12.00

 

applies which is payable via a secure

 

PayPal

 

or

 

PayFast

 

Payment Gateway

.

As an incentive bonus, 50% of the Referral Affiliate Registration Fee paid becomes refundable as soon as a minimum of 10 students has been successfully referred for programme registration purposes (IQF Level 3+ - Level 7+).
Agree to the guidelines as stipulated in the EDUVISA Academic Partnership Agreement

 

Policy Document

 

(APA).
Please direct enquiries to

 

centre@eduvisa.co.uk

 

to be contacted by the

 

EDUVISA Academic Support Section.
Please use the  PURCHASE Button  at the top of this webpage to proceed with registration via the SSL Secure Payment Gateways (Debit/Credit Card, EFT,

MasterPass, Bank Deposit and SCode).

Here is the programme outline:
REFRRAL AFFILIATE PROGRAMME - NOTES
Please find the procedural guidelines, policies and marketing guidelines relevant to EDUVISA Independent Referral Affiliates (IRA) as well as Academic Support & Training Campus / Centres (ASTC).
Welcome to the EDUVISA Referral Affiliate Programme!