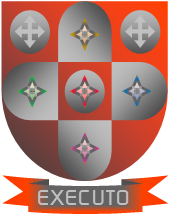 INTERNATIONAL STUDENTS
EDUVISA Graduate School of Management's unique educational online community provides a welcoming and supportive atmosphere for international students. A diverse and accessible faculty dedicated to teaching both undergraduates and post-graduates via our advanced Online Learner Management System (EVUS) combine to ease the transition from school to university irrespective of culture or nationality.
EDUVISA Graduate School of Management welcomes applications from learners/students who want to commit to an academic process and university pathway that will enable them to achieve a degree/post-degree qualification at a UK-Government regulated university with certification by the UK-Ofqual regulator.
EDUVISA Graduate School of Management follows a comprehensive approach when considering learner/student applications. As a highly selective institution, EDUVISA Graduate School of Management strives to develop a complete picture of all applicants and what they may bring to the EDUVISA Graduate School of Management online university experience. While an applicant's academic performance is the factor considered most heavily in the admissions process, previous assessment scores, qualifications earned, recommendations, and extracurricular activities may also be considered. The overall purpose is to determine whether the potential learner/student displays the inherent drive and discipline required to achieve success within the online university environment.