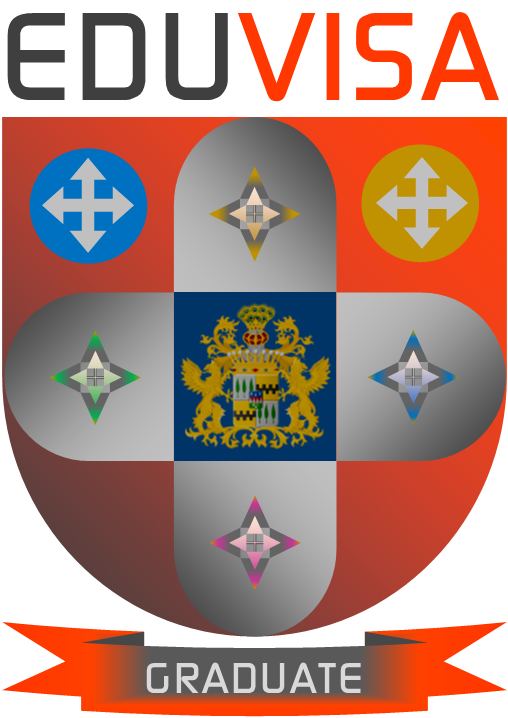 UNIVERSITY PROGRESSIONS
PROGRESSION OPTIONS
BACHELOR-HONOURS (BA-HONS) DEGREE - EDUVISA Graduate School of Management, as a UK-Ofqual Accredited Business School, offers candidates the opportunity to pursue a Bachelor (

BA-Hons

) Degree by completing a Bachelor 1st Year (Dip.Man) (L4) (IQF) and Bachelor 2nd Year (HDip.Man) (L5) (IQF) followed by an EDip.Man (L5+) (RQF). This enables the candidate to register for the

Capstone Phase

(Final year) of a BA-Hons Degree at a preferred EDUVISA University Partner (UK-Regulated) or at any of a multitude of UK or alternative international universities (Scroll down to view...).
MASTER IN BUSINESS ADMINISTRATION (MBA) DEGREE - EDUVISA Graduate School of Management, as a UK-Ofqual Accredited Business School, offers candidates a cost– and time-saving opportunity to pursue a

Master in Business Administration Degree (MBA) (Strategic Management) (L7) (RQF)

by completing a

Bachelor 1st Year (Dip.Man) (L4) (IQF), Bachelor 2nd Year (HDip.Man) (L5) (IQF), Bachelor 3rd Year (GDip.Man) (L5+) (IQF) followed by a Master's Year (PGDip.Man) (L7) (IQF) and finally an EDip.Man (L7+) (RQF) (Summative Assessment). This enables the candidate to register for an

MBA Capstone

(Submission of Dissertation) at a recommended UK-based EDUVISA University Partner or any of a multitude of other UK/International universities.  The candidate is awarded a Master's Degree in Strategic Management (MBA) Degree by the relevant university (Scroll down to view...).
TRANSFER OF CREDITS
UK-Ofqual (RQF) accreditation also enables students, who have completed undergraduate UK-RQF Level 4, 5 or 7 qualifications, to transfer their academic credits to another university. Although universities in principle accept an accredited qualification of high standing (such as an Ofqual-accredited diploma) or proof of grades from another university, registration of the student may still be subject to approval at Faculty or Departmental level. It is a customary practice that the university to which the student wishes to transfer may require the completion of additional modules to align the student with its own curriculum. This is a result of underlying differences or variations in curriculums followed by different universities or business schools.
PREFERRED UNIVERSITY OPTIONS
After completion of the curriculum-prescribed Formative (IQF) and final Summative (RQF) Assessment candidates may make use of the EDUVISA University Collaboration Programme to seamless register at a UK-Partner University via the EDUVISA Programme Catalogue at subsidy-discounted study fees. Confirmation of student registration status at the respective university is confirmed within 10 days of verification of registration deposit (60%) after which the university liaises directly with the candidate.
Alternatively, students may also make use of the following registration options:
EDUVISA MBA University Placement - This option entails that the student, after completion of an RQF-Level 5 or Level 7 Qualification completes the final Bachelor (BBA-Hons) or Master's (MBA) (Capstone Phase) at the UK or alternative university of choice (Scroll down...).

Full-time or Part-time On-Campus Studies at UK University - Most registered universities in the UK accept Ofqual qualifications for advanced (Top-Up) studies and students can select a preferred university (Find a UK University). It should be understood by students that these are general guidelines and students should always check the requirements with their preferred University or their local University Agent if they intend to apply. 

Full-time or Part-time at UK-University Overseas -Some UK Universities operate overseas Campuses and may accept local students on their advanced study programmes. For example, UK Universities have campuses in Cyprus, Dubai, Mauritius, Sri Lanka, Hong Kong, China, India amongst many others.  There are for instance several UK Campuses in the UAE. 

Full-time or Part-time at UK-University Overseas - Students may want to study at universities closer to or in their home country. For example, many Australian, South African, Canadian and USA Universities offer distance learning and will recognise the equivalent UK.

Association of MBAs - The Association of MBAs (AMBA) is an international membership organisation that provides accreditation and upholds the highest international standards of MBA programmes. Many UK-Universities, which also holds membership of AMBA, also offer distance and online MBA Programmes and can be accessed for MBA-Top-Up purposes via an EDUVISA (IQF/RQF Level 7) Qualification subject to the specific requirements that may/may not apply at department or faculty level.
ALTERNATIVE UK UNIVERSITIES
Popular UK- and international university progress options include but are not limited to the following registered universities and/or business schools:
ENGLAND
See UK Study VISA...
Birmingham City University

University Centre Croydon

University of London (International)
AUSTRALIA
CQUniversity

Curtin University

Deakin University

La Trobe University

Southern Cross University

Swinburne University of Technology

The University of Queensland

University of Canberra
CANADA
Fraser International College

Lakehead University

Thompson Rivers University

University Canada West

York University
CHINA
XJTLU Xi'an Jiaotong-Liverpool 

University
CYPRUS
University of Nicosia Medical School
FRANCE
Grenoble Ecole de Management

GERMANY
IUBH University of Applied Sciences

HONG KONG
University of Sunderland in Hong Kong

IRELAND
Galway-Mayo Institute of Technology

Letterkenny Institute of Technology

Limerick Institute of Technology

National College of Ireland
JAPAN
Nagoya University of Commerce 

and Business

Temple University Japan Campus (TUJ)

MALAYSIA
Curtin University Malaysia

Swinburne University of Technology

Sarawak Campus

University of Nottingham Malaysia
MAURITIUS
Curtin University Mauritius


New Zealand

Massey University

Media Design School

Unitec Institute of Technology
SCOTLAND
Abertay University

Glasgow Caledonian University
SINGAPORE
Curtin University Singapore
UAE
USA
Berkeley College

Carroll University

Eastern Connecticut State University

Heidelberg University

Humboldt State University

Southern Oregon University

Temple University

University of Idaho

University of North Alabama
UZBEKISTAN
Westminster International University

in Tashkent

Turin Polytechnic University in Tashkent

VIETNAM
WALES
Aberystwyth University

Bangor University

Cardiff Metropolitan University

Swansea University

University of South Wales


University of London (International)
* The average cost for the BBA-Hons/MBA Top-Up Phase varies between R45000.00 and R75000.00 depending on the specific university or business school.