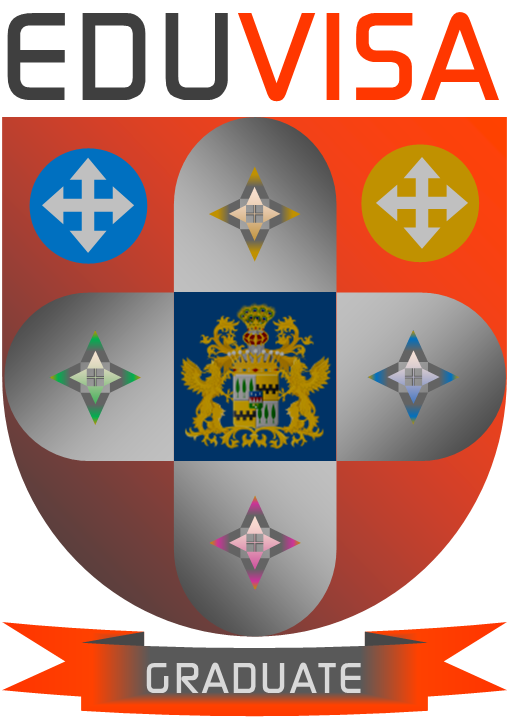 THE EDUVISA ADVANTAGE
Career Development:  EDUVISA Graduate School of Management offers you the opportunity to enhance your career as well as your personal growth. We understand the difficulty of combining work hours, family, and everyday responsibilities with the possibility of finally receiving a qualification. For this reason, our online programmes are simple, flexible and can be taken at any stage of your career. Make a change without changing your lifestyle.

Flexibility: 

Study anywhere and anytime - We at EDUVISA offer flexible study options. Through our online model, you can learn and attain world-class qualifications from the comfort of your home or office. Our programmes include optional units which allow you to specialise in the areas that particularly interest you, in whichever order you prefer. No matter where you are in the world, we are there for you.

Support:  As a student, you have access to 24/7 comprehensive support. From downloadable online study materials, live 24/7 chat support to high-speed email support, we ensure that your queries are solved as quickly as possible.

Quality:  EDUVISA guarantees the distinction and excellency of the qualifications received by its students. EDUVISA's qualifications are in fact fully recognised and accredited by respective bodies. This ensures that each qualification gained by a student is well-accepted thanks to its high quality.

Accredited:  Our qualifications are fully accredited and accepted worldwide. EDUVISA's endeavours to ensure that its programmes' cost remains as affordable as possible while maintaining high educational standards.

Simplified examination approach:  Assignment based assessments and online concise questions - Students are assessed through the submission of assignments and multiple-choice concise questions. This means that you are finished with traditional pen and paper exams. This means you can complete Module Tests online and prepare and submit assignments while sitting at home, in your office or in a café - all online!

Self-paced learning:  All the EDUVISA course programmes are self-paced, and the student determines his/her own progress according to his/her own timeline. However, the faster modules are completed, and assignments are submitted the faster the student will graduate and obtain his/her certification/qualification.

Easy payment plans:  You have a wide range of payment options. Monthly, quarterly, at two half-year rates, you choose the best payment method as per your flexibility.

Mandatory Vaccination:  EDUVISA Graduate School of Management does not enforce mandatory Covid-19 vaccination as a registration requirement and respects the constitutional, medical and ethical right of the individual to object to contamination by experimental vaccines that may result in physical and mental harm to the individual.