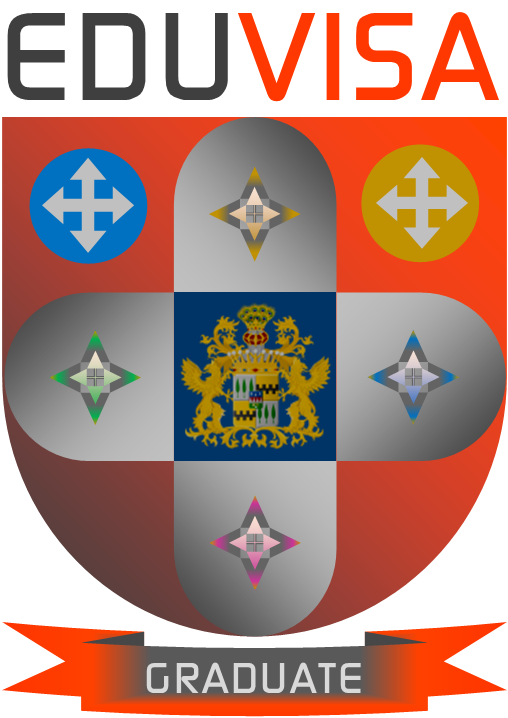 EDUVISA PROFILE
EDUVISA Graduate School of Management is the culmination of more than three decades of international academic support at the skills, corporate and university level and delivers a wide range of Certificate, Diploma and Degree Courses via a lecturer-assisted guided online learning or blended learning methodology (where applicable) via the EDUVISA Virtual University System (EVUS). We are proud of our global community of students who have completed their studies online and that can be found all over the world.
INNOVATION LEADERS
EDUVISA provides an innovative approach to education based on the utilisation of Internet-driven artificial intelligence and algorithms which, in combination with an extensive faculty of international lecturers from universities and business schools, the corporate and government sector delivers Undergraduate/ Postgraduate degrees and diplomas on a global scale.
ONLINE ONE-STOP
EDUVISA course modules are designed in line with international curriculum and accreditation requirements and are tailored to equip students to excel in the global marketplace as well as academic environment wherever they may find themselves later in life. You can learn what you want, when you want and how you want to via our Virtual University System (EVUS). This platform provides all the academic support you may require via your student dashboard including online course materials, e-library, external study links, video clips and online proctored assessment. The system of comprehensive tutors' support makes it easy for students to succeed in developing personal/ professional knowledge and skills while obtaining accredited qualifications relevant to a rapidly changing world.
FAST-TRACKED STUDIES
EDUVISA offers a professional yet supportive learning environment incorporating a guided-study system that is not affected by delays resulting from holidays and socio-political events assisting students in achieving their full potential (qualifications) in the shortest possible time. The EDUVISA Accelerated Degree Programme will fast-track your study experience to the UK or alternative University Qualification either online or as a campus-based student at a government-regulated university or business school.
AFFORDABLE STUDIES
Our web-based modules allow students to learn what they want when they want and how they want and have been designed to facilitate a much faster, more affordable, and engaging way to learn. With a 24/7 student networking platform, personal dashboards, 1-2-1 online tutorials, group webinars and a bank of pre-recorded group webcasts, EDUVISA Graduate School of Management provides students with all the support that they need to succeed in developing their professional skill base and achieve a university qualification.
GOVERNMENT-REGULATED
EDUVISA is a registered (Reg: 11015241), UK Government regulated education institution (UK-Ofqual: ATHE: 1400), UniQual, Oxford: 90359) that delivers accredited diploma, degree and post-degree qualifications curriculum-aligned with Bachelor's in Business Administration (BBA) and Master's in Business Administration (MBA) Degrees offered by registered UK-Universities and business schools elsewhere in the world.